Hi, Thanks for visiting my website. I hope with the following information you will be able to make an cost estimate on your own. Please contact me if you have any questions.
Thanks, Cory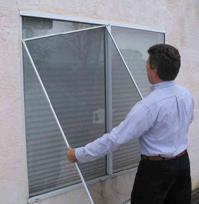 Screen Fix.
Mobile Screen Repair / Replacement
screenfix@sbcglobal.net
(707) 315-7293 - Cory

Note: Your call is important to me. Please leave a message and I will get back to you as soon as possible

I will not answer my phone while I'm driving.

Servicing the Northern Eastbay of San Francisco Bay Area, California (mostly serving Contra Costa and Solano Counties, the cities are listed below).
The bolded cities below (the furthest cities from me) have a $75.00 minimum charge, the rest have the $60.00 minimum charge.

Vacaville, Fairfield, Cordelia, Suisun, Vallejo, American Canyon, Benicia, Crockett, Rodeo, Hercules, Pinole, El Sobrante, San Pablo, Richmond, El Ceritto, Lafayette, Moraga, Orinda, Walnut Creek, Alamo, Concord, Pleasant Hill, Pacheco, Martinez, Pittsburg, Bay Point, Antioch, Brentwood and Oakley .
This is me at one of my job sites.

Professional, Reliable Service.

Thank You for checking out my site.

I'm happy to answer any questions.
Email or Texting is the most convenient way.
screenfix@sbcglobal.net




Pet Screening Prices :
30" x 80" = $80.00
36 x 80" = $85.00
36" x 96" = $95.00
48" x 80" = $95.00
48" x 96" = $105.00

If you order a new screen door with petscreen your looking at an additional $25.00-35.00 charge based on size.


I have Pet Screen Doors in two sizes.
8 x 10 purchased and installed for $30.00
12 x 16 purchased and installed for $40.00

I highly suggest you purchase the petscreening if you are considering one of these doors. The width of your door patio door would have a bearing on the price.
Examples:
a 48" x 80" screen door with petscreening and the largest pet door would be $135.00.

A 36" x 80" screen door with petscreening and the smallest door would be $115.00
I don't sell Screen Door Pet Grilles, but I will install one for you for $5.00.
Screening Since 2007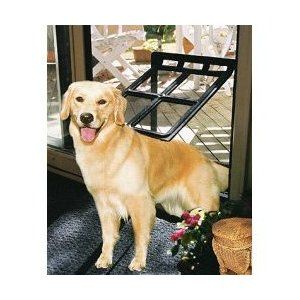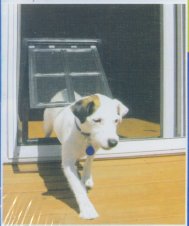 RESCREENING is $25.00 per Screen (standard screen with spline).Wood Frame Rescreening can cost extra. A Standard Window has a screen that covers half the window. A Window Covering covers the whole window and may cost a little more. Replacing all of your plastic corners on a screen frame is an $10.00 charge.

I have a $60.00 - $75.00minimum service call depending on your location (see cities above).
(This is not an additional charge) This means if I fix 2 screens for you ($50.00) you have not met the minimum and I would charge you $60.00 to come out and rescreen those 2 frames.
A New Framed Window Screen is $55.00 (for standard window). Wooden Double Hung Windows or Wooden Frame Windows are $65-70.00 for the hardware and installation. Window Coverings (Screen Covers the whole window) $65-70.00.

Rescreening a sliding screen door $60-70 depending on its size or $10 more if it cannot be removed from the frame. Rescreening a swinging screen door is $60.00-70.

Please note: I have discontinued my service of purchasing adjustable screen doors from Lowes or Home Depot due to their low quality. Those adjustable screen doors will work okay in some instances (depending on the make and model of your Sliding Glass Door). Those screen doors were half the price and twice the headaches.
I will continue to order custom screen doors to fit. Standard Screen Doors are $250-280 (depending on size) and go up in price depending on the quality of the door ($280-320). That price includes coming to your home to measure. Then returning about a 10 days later to install .

Screen Door is broke and you think it can be fixed?
I'm sorry I cannot drive out to your house to tell you what you already know. It's Broken...
Your head would spin if you knew all of the different makes, models and all of the parts that go with them. I carry some of the most common parts, however that means you will probably be the exception.

My minimum is $60.00. So if I'm at your house working on window screens. I have no problem assesing your screen door for free or fixing it for a few more bucks if I have the parts.

If you want me to just look at your screen door?
If you have bonded with that door. I can make a service call to your home. order the parts and return about a week later. That will cost you between $120.00-$140.00 ($60.00 Deposit)
Swinging Screen Doors - I no longer install, but do rescreen..

Retractable Screen Doors - I do not sell or service.



Estimates...

The purpose of this website is providing the information you need to figure an estimate on your own.

I would have to raise my prices if I drove around giving free estimates to everyone. Besides, I doubt you'll find anyone else posting their prices like I do.

I'm happy to give out free advice by email or phone


If my system here is not working for you. I'm sorry and hope you can find someone else to fill your needs.


I provide full service with different screens, frames and colors. I have experience working with all different window makes and models.

I have a $60.00-$75.00 minimum service call . I'm available, regular business hours, late afternoons, and weekends. Most jobs are completed on site.

The Following Applies:
Customer agrees to pay full amount upon completion of work.

All materials and workmanship are guaranteed.


All prices include materials and labor.
The above prices do not include taxes.
Beginning in 2019 a 3% Surcharge will be included on credit card payments

Thanks for your time.
Cory